UNDP, Glorious Labs announce tech-for-good partnership in Asia-Pacific
UNDP, Glorious Labs announce tech-for-good partnership in Asia-Pacific
18th Oct 2015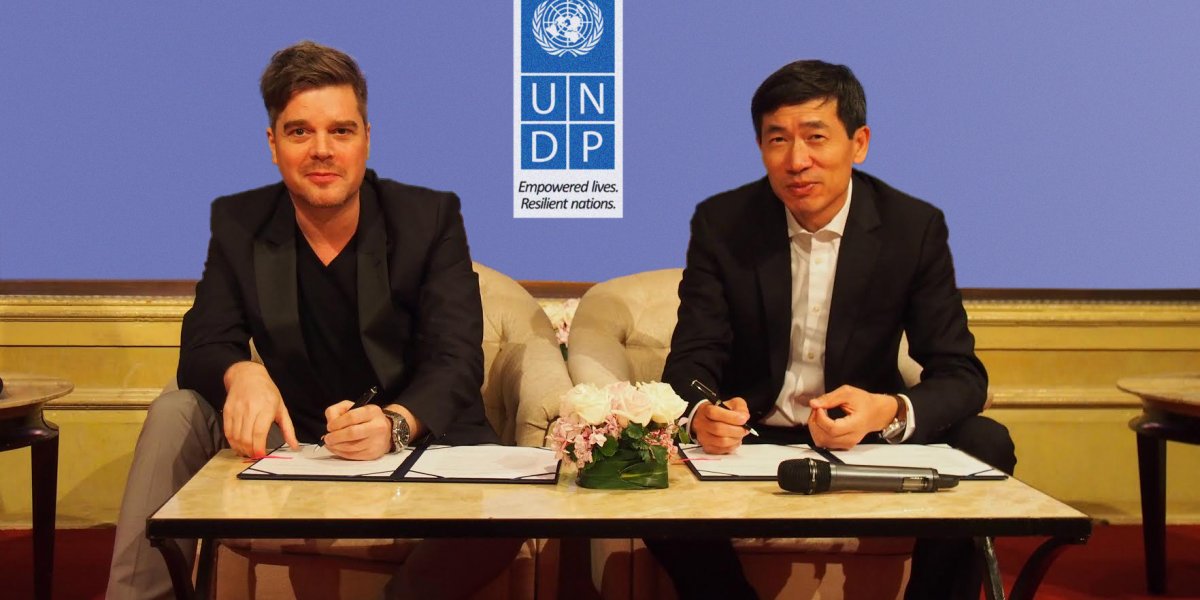 The United Nations Development Programme today announced a partnership with the independent technology company Glorious Labs to collaborate on technologies and innovations that can offer a new generation of development solutions in Asia and the Pacific.
The partnership was announced with the signing of a memorandum of understanding in Kuala Lumpur on Sunday.
Haoliang Xu, UNDP Assistant Administrator and Regional Director for Asia and the Pacific, signed on behalf of UNDP, while Peter Riley, represented the Singapore & Hong Kong-based Glorious Labs.
Mr Xu alluded to the fast changing development landscape in Asia offering new opportunities to solve some of the region's persistent problems through partnerships that harness new ideas and technology.
By bringing together our development expertise and Glorious Labs' technology expertise, we will be able to deliver on a shared pursuit where technology meets development.
The Asia Pacific region has seen remarkable economic and social progress in the past two decades but rising income inequalities, a grim outlook on the environmental sustainability of its economic growth, and the spectre of climate change all pose serious threats to this progress.
The timing of this partnership is spot on. Every day we are seeing ideas that use technology for good in ways that are more efficient, more cost effective and quicker to deploy. Glorious Labs will bring the smartest thinking and ideas together to make massive impact and improve the lives of millions of people across Asia Pacific.
Through this effort, UNDP – with its network of offices across 24 countries in the region - will explore the use of technology in responding to natural and humanitarian disasters and in finding tech-solutions that ensure long-term environmental sustainability.
Through such partnerships UNDP is setting a benchmark for future collaborations between tech-companies and development agencies. 
 Globally, innovations have made a huge difference in addressing urgent and pressing development challenges; in responding to disasters, by improving avenues to engage citizens in political processes and governance, and by promoting more transparent and responsive governments.
In Asia and the Pacific, growth in tech is entering a golden age, with ideas, investment and employment at unprecedented levels.
Many established tech companies see massive growth opportunity in the region. Facebook, for example, has nine of its 10 fastest-growing markets in Asia and the Pacific.
UNDP's innovation work in the region has so far seen successful partnerships with Chinese tech-giant Baidu, MobiMedia in Papua New Guinea, Microsoft in Nepal and Dialog in Sri Lanka
The UNDP-Baidu Recycle app – which won an award at the 2015 Solutions Summit in the United States, connects households to certified waste management agencies across all major cities, and allows households to sell their e-waste for scrap value.