Problem:
Threatened by coastal development, water pollution, and heavy marine traffic, the number of Chinese pink dolphins have been drastically reduced over the past twenty years. Together with the World Wildlife Foundation, Ogilvy & Mather lead the fight to save these rare creatures. Except, we were going to do it differently.
Challenge:
Each year the Hong Kong Beauty Pageant is one of the countries' most widely publicized events. This year, we entered our favorite to win, Ruby the Pink Dolphin, a fifteen-year-old Chinese Dolphin. Ultimately she failed to win the crown after being disqualified in the first round. Still, her story continued through additional press coverage, and a controversial second commentary, broadcast on the internet.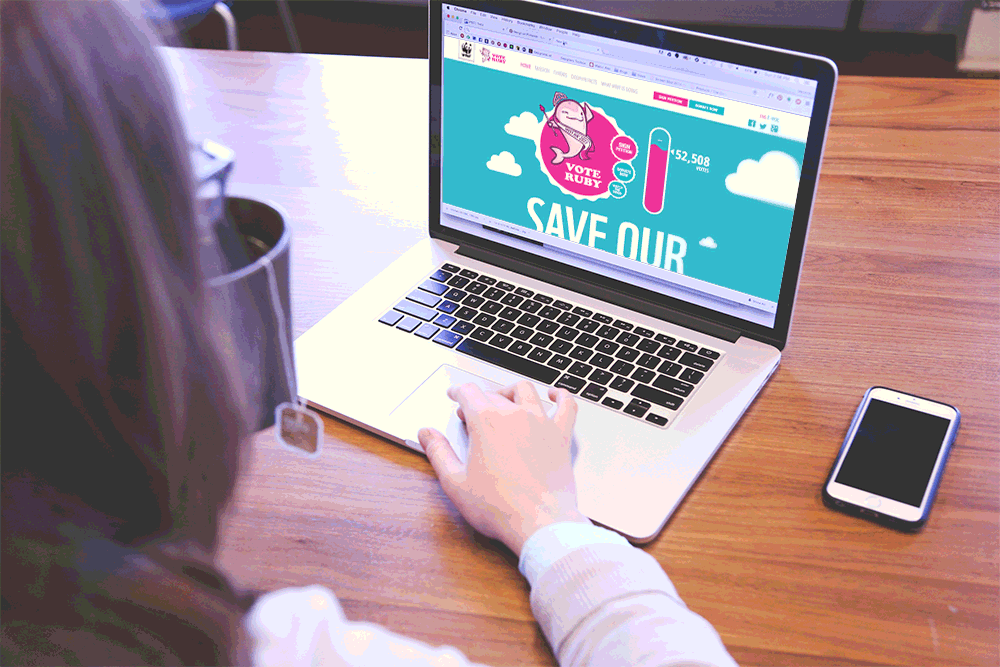 Development:
The Vote Ruby microsite was created by the Ogilvy digital team, with me stepping in personally as Art Director, Designer, and Lead Developer. From concept to creation, this was a project to demo all the new flat design and CSS3 tools available to our main clients. With a little bit of PHP built-in for the live vote counter, this simple, flat, responsive, Foundation-built site was built to be quick loading on any device.
Result:
Reaching over 3.8 m Hong Kongers (over half the population), donations to the WWF increased by 19%. With more votes than the official winner, Ruby was crowned the unofficial winner of Miss Hong Kong 2013.