Results Driven Computer Vision Marketing
Problem:
Vidal Sassoon came to Leo Burnett looking for a new way to introduce consumers to their vast range of at-home hair coloring products. However, VS was acutely aware that their customer base was a diverse group with a wide variety of hair types, who could each expect a specific result from individual products.
A single hair product (for example, a hair dye), would respond dramatically differently depending on several hair variables. Specific details such as hair thickness, color, absorbancy, shine, and curl can all determine the result of the product's effectiveness.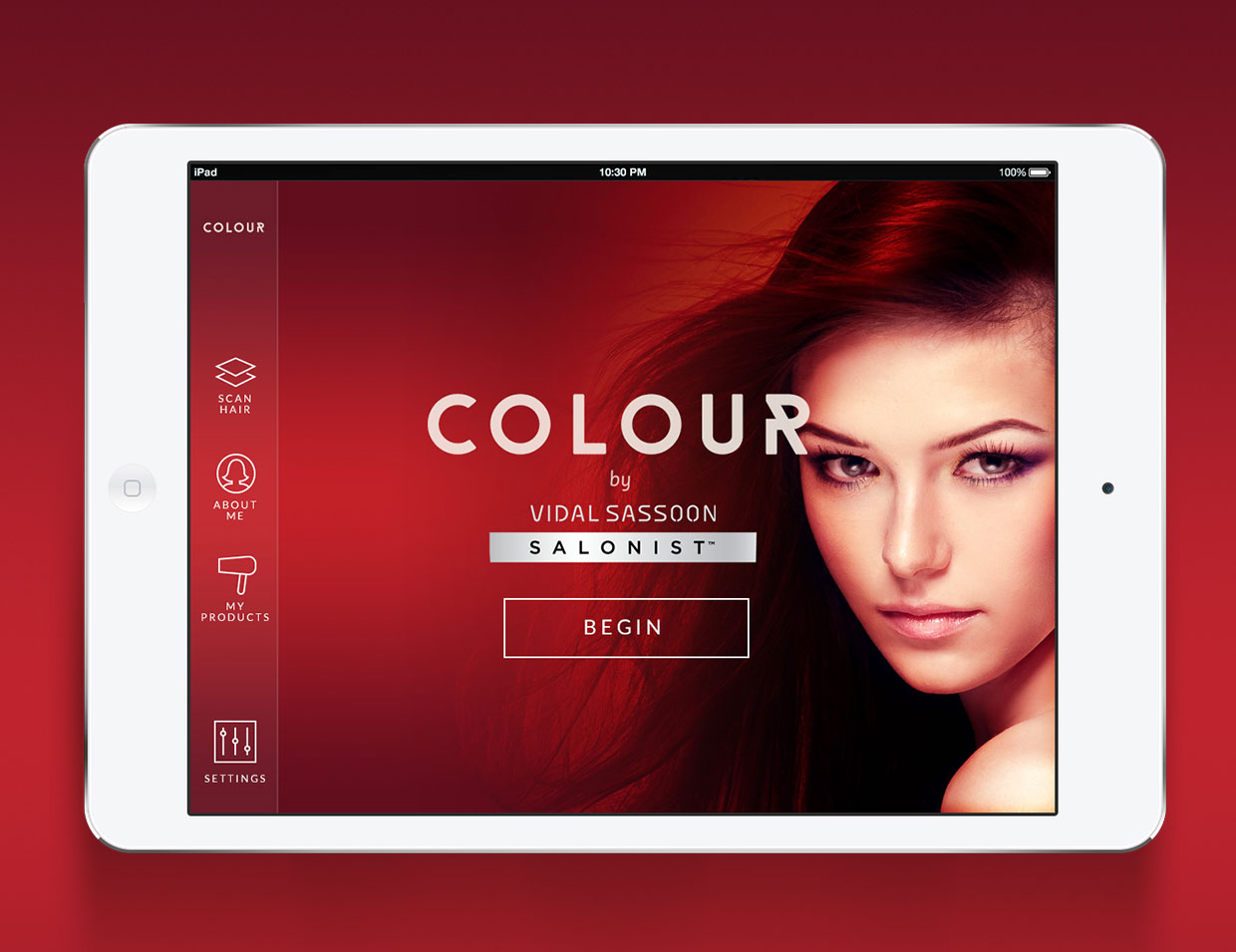 While professional hairstylists understand how to calibrate their routine to the specific hair they're working on, at-home products sold by VS can only offerer 'general purpose' instructions on the back of the product box. Our request was to use whatever possible to create a solution to give professional stylist quality instruction to achieve a specific result, rather than focusing on a specific VS product. Effectively, rather than buying a VS brand red hair dye, you could buy a VS red hair result, with a list of the appropriate products that would result in this hair for the specific individual.
Challenge:
Computer vision technology allows computer systems to recognize the world around itself in the same way humans do. My team felt that theoretically, we could train an algorithm to recognize the critical variables in a user's hair and allow them to select their desired hair color result. However, isolating such specific details through a quick photo-based scan would be difficult for even the most experienced Computer Vision engineering teams.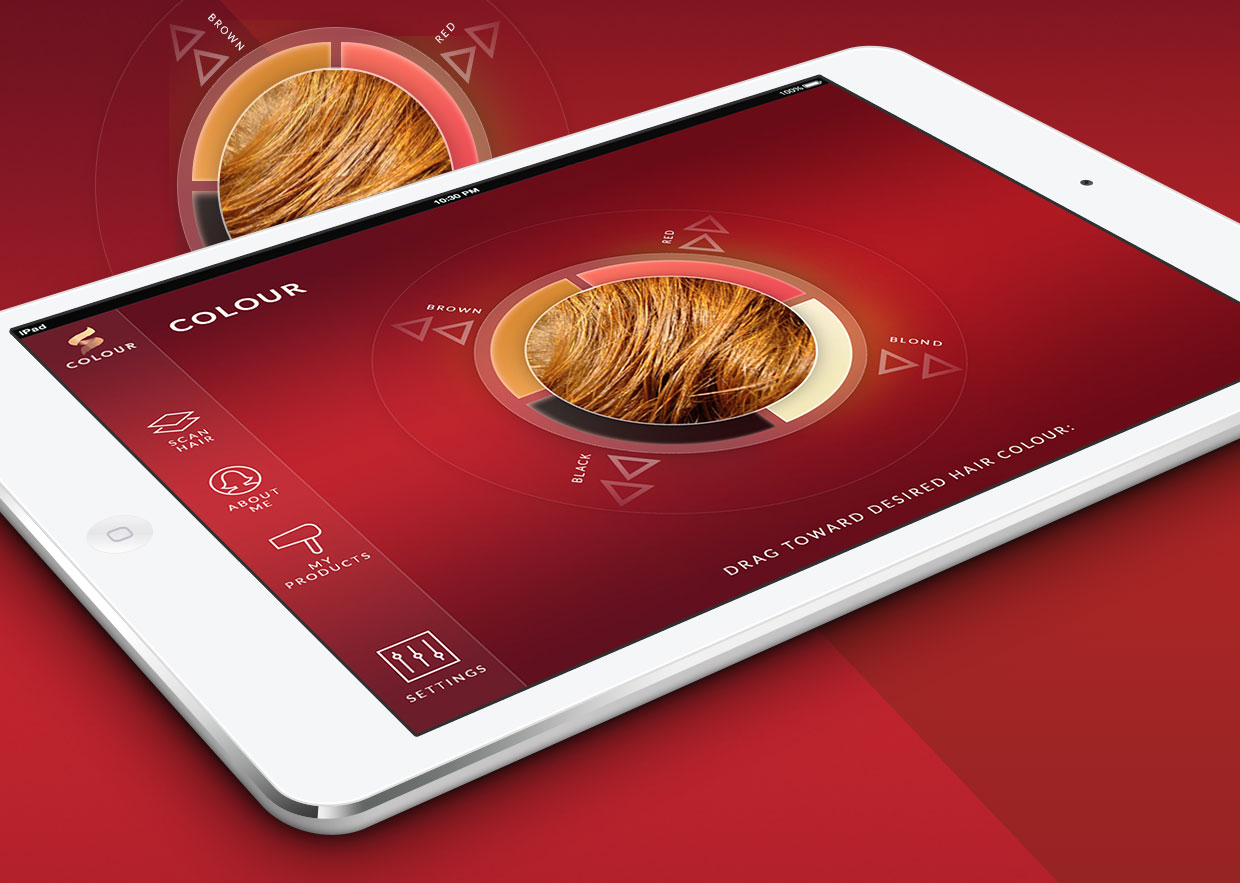 Development:
With a specialist CV team based in Hong Kong, we created a native iOS and Android tablet application that could isolate the following variables from a single 'selfie' photo:
Color
Straightness
Complexity
Shine
Density
After identifying these variables, the user would select the desired result. With the above variables stored, it was a relatively simple process to estimate what VS product or series of products would move the users' hair from it's current state to the established goal.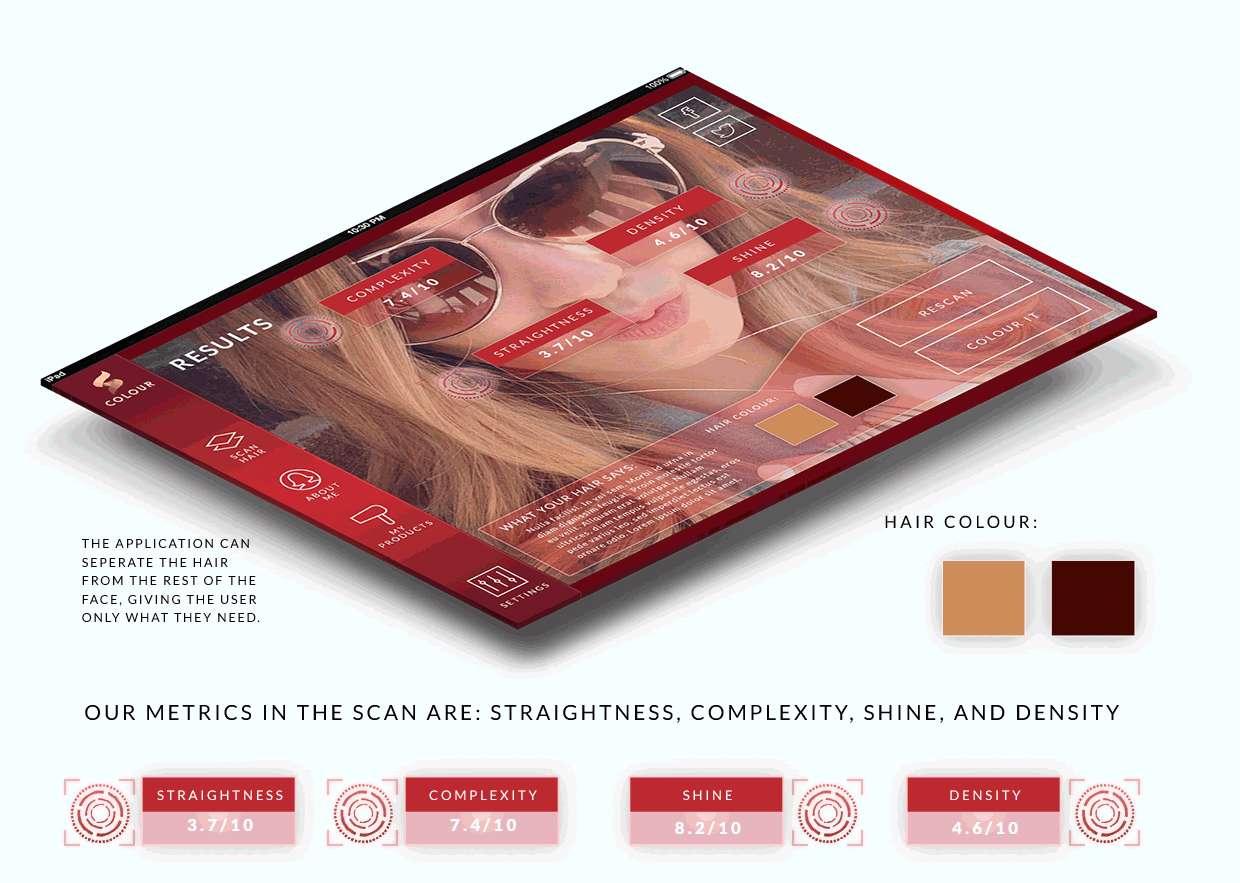 Result:
With the two critical data sets: current hair state and desired hair state, we were able to offer stylist level knowledge to at-home colorists. By tieing this tool into their e-commerce portal, average home stylists were able to quickly scan their hair, pick a desired hairstyle or color, and be offered links to purchase the products required for that result on their particular hair.